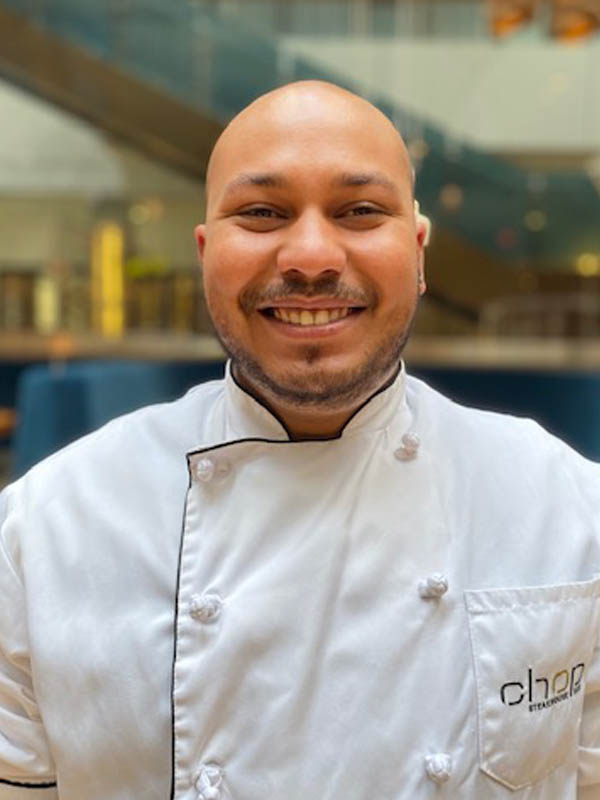 Sous Chef | Chop Edmonton Downtown
Quickly after joining Chop's team, Jordan was promoted to a Culinary Supervisor. In this role, he had the opportunity to travel to Scotland in 2018 and Saskatoon in 2019 with the culinary training team. Jordan notes that these opportunities helped him learn, grow and fall even more in love with Chop. Being a trainer has been one of his best experiences – he gets to help start the Chop careers of so many new and passionate team members.
In early 2019, Jordan was promoted to Chef de Partie and showed such commitment and enthusiasm to this role that in June 2021, he was promoted again to the Sous Chef of Chop Edmonton Downtown. In 2020 Jordan led the Chop team through an NHL Stanley Cup and World Junior's bubble. Although these initiatives were a whirlwind of excitement and stress, he says the opportunity was fun and memorable.
Today Jordan continues to work with extreme dedication under the Senior Chef, Bharat Singh.