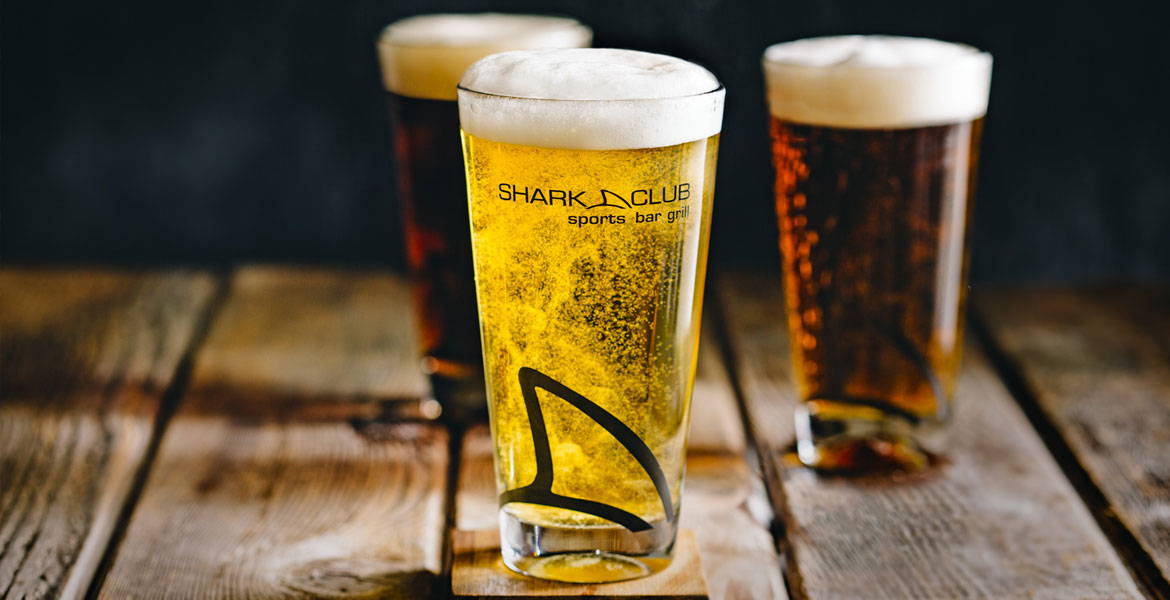 Towering big screens, multiple satellite feeds, and Pay-Per-View events make Shark Club Sports | Bar | Grill your headquarters for cheering and playing hard since 1993.
Shark Club fuses the intensity of a Major League sports bar with the comfort of your best friend's man cave. Get loud, high-five strangers, paint your belly – we don't judge, we're fans too.
Characterized by quality and driven by passion, each of Shark Club's 13 locations feature innovative menus crafted from carefully selected ingredients.