We are dedicated to serving you the best steak in Canada
Our perfectly grilled steaks, responsibly sourced seafood, and free-run chicken combined with our warm hospitality and beautiful rooms, make for the perfect place for family, friends, and co-workers to come together and celebrate. Chop is a proud member of CRSB: Canadian Roundtable for Sustainable Beef, and supports hard-working farmers and ranchers who want to leave their land a better place for future generations. Because of this, we are the first full-service national restaurant brand in Canada to have a sustainable sourcing claim on all our beef.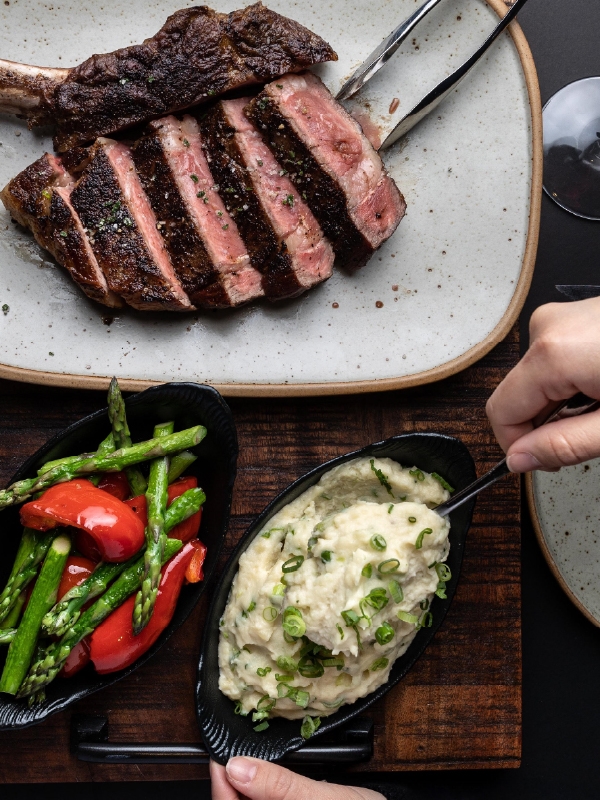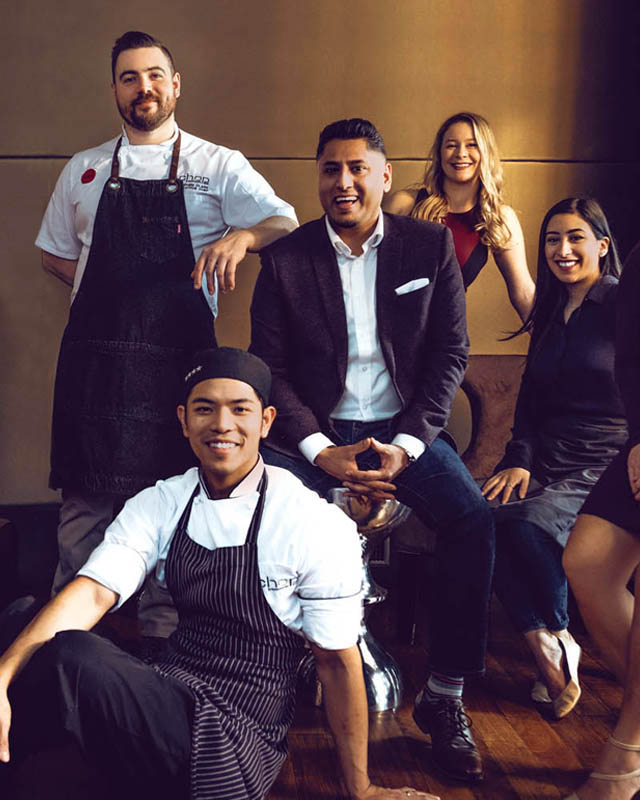 Some jobs are boring. This one isn't.
Our team has a passion for creating exceptional dishes using only the freshest ingredients and an obsession for delivering a guest experience that exceeds all expectations. We celebrate our teams, have an entrepreneurial spirit, are driven to succeed and having fun while we're getting there. If you're guest-obsessed, passionate about food, and looking for a job where you can learn new skills and make new friends along the way, you're in the right place, and we'd love to meet you!

Sustainability
We are the first Canadian restaurant with CSRB standards and sourcing

Our Menus
Only the freshest ingredients make the cut for our valued guests
Dining choices to protect our planet
Video Transcript
An exciting announcement from Executive Chef Stephen Clark. Sustainability has always been a priority at Chop. For many years we have been a proud member of the Canadian Round Table for sustainable beef and we were the first full service restaurant group to bring a sustainably sourced burger to Canada. More and more people want to know where their food comes from and Chop can proudly say we serve only fresh, 100 percent Canadian beef. It's important for Canadians to have brands that they can trust and we want them to know, we are listening. Through our membership with the CRSB we are working with Farmers and pervaders to create a chain of sustainability across Canada, as well as educate our guests and our teams of it's importance. In a series of firsts, I'm excited to announce that Chop will be the first full service, national restaurant chain to offer steaks with sustainable, mass balance certification. With this move, our guests can dine confidently at Chop knowing that we are protecting their environment. Image of CRSB Canadian Roundtable for Sustainable Beef Designation certification.