Whether you are watching an event or taking part in one, our venues are spaces that continue to create unforgettable memories for visitors.
Since opening its doors in 2001, American Airlines Center in Dallas, Texas has set a precedent for sporting and live entertainment events. With no end of critical acclaim in sight, American Airlines Center continually strives for excellence every year and consistently ranks as one of the busiest arenas in the world. Equipped with two massive video boards at each upper end, a high-resolution center scoreboard and an audio system with surround sound, everyone visiting is sure to have the most thrilling experience.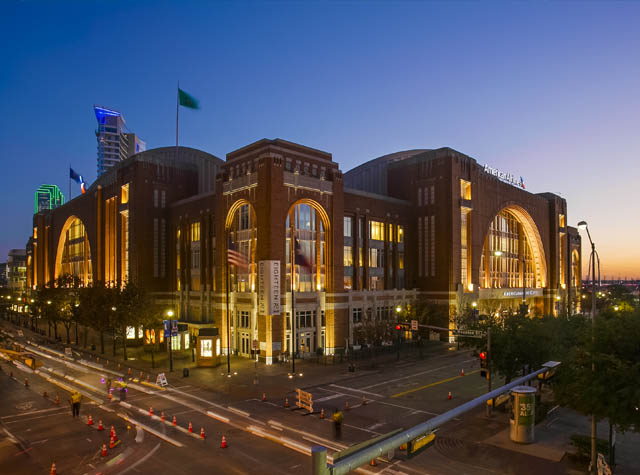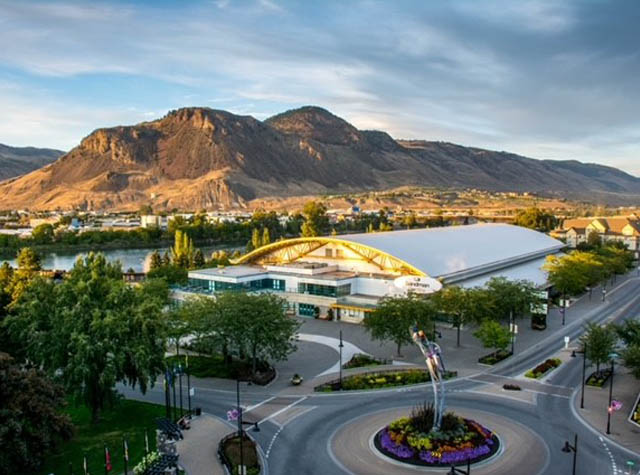 Built on the shores of the South Thompson River, the Sandman Centre is a multi-purpose arena that is home to the WHL's Kamloops Blazers ice hockey team and has a long track record of hosting the most famous artists and performers to visit Kamloops. The 20,000 square foot space is in the centrepiece of sports and entertainment for the North Okanagan and Thompson Valley. Equipped with 5,464-seats, this is also the perfect venue for trade shows and conventions.
Located in the flourishing community of Frisco, Texas, Comerica Center seats up to 6,000 people and features amenities such as a state-of-the-art sound system, three 11'X19' HD video screens, 12 suites and a private lounge area. The arena is the home practice facility for the NHL's Dallas Stars and the Texas Legends — the Dallas Mavericks' NBA G League affiliate, as well as the executive offices for the Dallas Stars. The venue's versatility and intimate environment creates a space that allows patrons to enjoy the full experience of every hosted event. From sporting events, concerts, family shows, trade and corporate conventions, this space has become the premiere sports and entertainment venue in Collin County.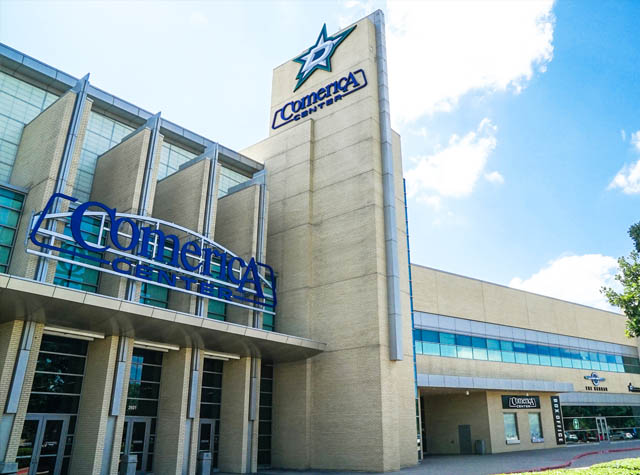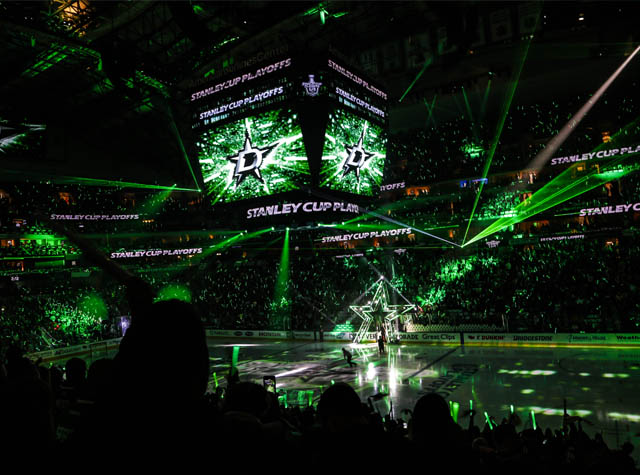 Children's Health StarCenters
Since the Stars moved to the Lone Star State in 1993, the organization has made it a priority to promote a lifestyle of health and well-being through the game of hockey. Located across North Texas, Children's Health StarCenters are a network of community skating rinks dedicated to providing a positive and fun environment where skaters from beginner to elite can develop their skills and a life-long passion for getting out on the ice. As stewards of ice sports in Texas, StarCenters allows the Dallas Stars to give back to its community by providing children's health patients and their families with a one-of-a-kind experience.
Owned by the city of Cedar Park and operated by Northland Properties, H-E-B Center is a multi-purpose venue that hosts both the AHL's Texas Stars and entertainment events. The space is unique in that it can suit various seating configurations; for home hockey games, you can see a crowd of 6,800 fans while concert seating ranges from 2,500 to 8,700. Also featuring 20 suites, four-party suites, and exclusive club seating with access to the Bud Light Club, H-E-B Center strives to offer guests a unique and memorable experience.