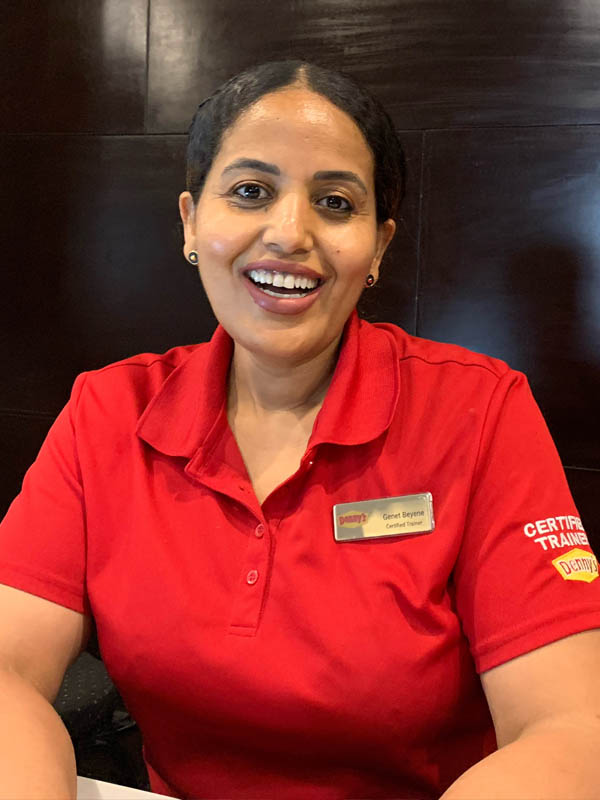 Certified Trainer | Denny's Calgary West
Genet Beyene joined the Denny's Calgary West team in June 2008 as a Server. During the interview, her attitude and passion towards guest service made her a great addition to the Denny's family. To this day, her genuine care for our guests and colleagues continues to shine through; it's obvious that both her energy and positive attitude are infectious to other team members.
When Genet was promoted to the role of Certified Trainer, her main goal when training new employees was to make sure they understand the importance of guest satisfaction and, of course, to have fun while at work.
Recently, Genet has been receiving an impressive amount of positive Google reviews on almost a daily basis. We know that new guests have been coming to Denny's Calgary West because they have seen the glowing reviews online and want to experience that same service!
When asked about what her secret to success is, Genet comments, "Love your guests and your job – and they will love you back." This has been proven true because we all love her, and the guests love her as well.