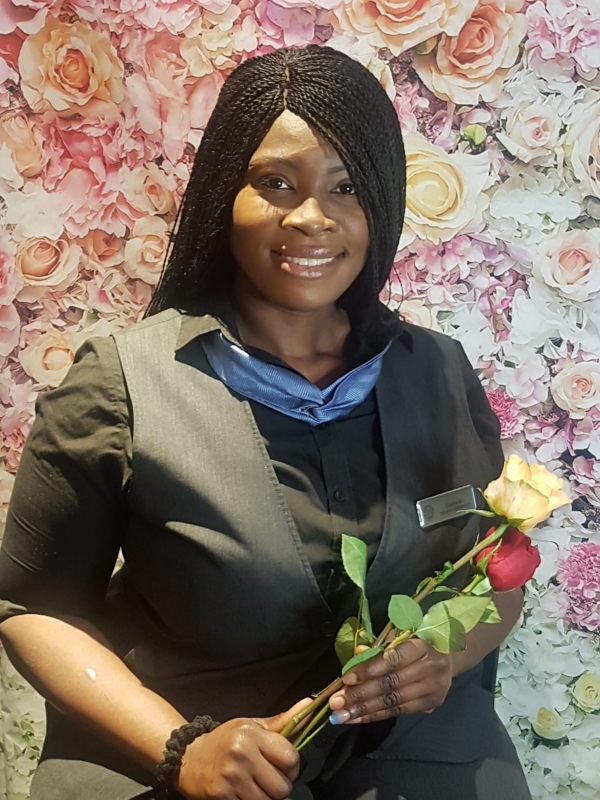 Executive Housekeeper | Sandman Hotel Edmonton West
​
Sophia Beckford joined the Sandman team nine years ago as a Room Attendant sponsored by the Temporary Foreign Worker Program. After two years, Sophia was again sponsored under the Alberta Advantage Immigration Program. After obtaining her permanent residency, she began working as a Front Desk Agent and later a Housekeeping Supervisor.
With her desire to grow within the company and learn more about hospitality, Sophia studied and received a Hospitality & Tourism Management certification through the America Hotel & Lodging Educational Institute. Sophia applied for an Executive Housekeeper position and delightedly received the role with this new training. Today Sophia continues to work in this position at Sandman Edmonton West.
While there is lots to love about Sandman, Sophia remains a dedicated team member because of the company's supportive, comfortable and nurturing working environment. She acclaims that Sandman has provided her with countless opportunities to achieve her professional and personal goals. Sophia is incredibly thankful for Regional Manager Steven Beaton, who saw her potential, commitment, hard work and loyalty to Sandman and rewarded her for such behaviour. Beyond Steve, Sophia is grateful for all the other relationships she has formed and those who have helped her achieve her goals – without their encouragement and support, Sophia says her dreams would not have become a reality.
Sophia is confident that Sandman Hotel Group is the place for anyone looking to learn and grow in the hospitality industry – the career exploration and development opportunities are endless.